We offer The Smart Approach to TRUE Car Security

This is THE ULTIMATE CAR SECURITY SYSTEM.
WE SECURE MORE CARS THEN ANYONE ELSE IN CHICAGO!
As vehicle thefts continue to be a problem these days all over the world, and despite manufacturers investing in new and more advanced security tech, thieves too find new ways to break into these vehicles, sometimes using even latest-generation solutions and hacking methods. Stealth Immobilizers are devices whose purpose is to deal with the whole problem with a new-gen approach, allowing any driver out there to configure a PIN code to protect their vehicles. Everything works like on a mobile phone, for example, as you need to enter the PIN code before being able to turn on the device. Here at Automotive Concepts we have always believed in offering the absolute best security & remote start products, that's why we offer the best Security products available today!
The PIN code is a combination of buttons that you need to press after getting behind the wheel. If the correct combination isn't provided doesn't allow the engine to start, essentially making it impossible for the car to be stolen. The device connects to the Can-Bus wires of the vehicle, so in theory, it can be located pretty much anywhere in the car. In other words, even if the thieves attempt to find the device, it could take forever until they figure out where it is and then disconnect it. The device is controlled via mobile apps, so users can configure new PINs whenever they want and choose from any combination of buttons to protect their cars.

IGLA anti-theft systems are designed to protect vehicles from theft and burglary. IGLA is a unique device that makes use of an innovative door-locking mechanism to ensure security. Inside your vehicle, the standard circuit conduits are used, so there's no additional wiring that can be found. In today's market, IGLA is the smart approach to your vehicle's security. Locks can be deactivated using a personal tag, a smartphone device, or with a PIN-code. The key to security is that IGLA anti-theft systems can't be easily found – the device does not appear until the engine is started.
Unfortunately, vehicle theft is on the rise in most major cities. With advanced technology, thieves are manipulating customized Key Fobs to very effectively steal vehicles. With IGLA installed in your vehicle, it's the difference between having peace-of-mind security and a stolen vehicle.
Our unique device is designed to protect your car against theft, including relay attack, OBD II hacking, key cloning, and carjacking. The device is undetectable for any theft devices and scanners since it doesn't show itself until you get authorized via PIN code, smartphone, or keyfob.
WE HAVE FINANCING OPTIONS!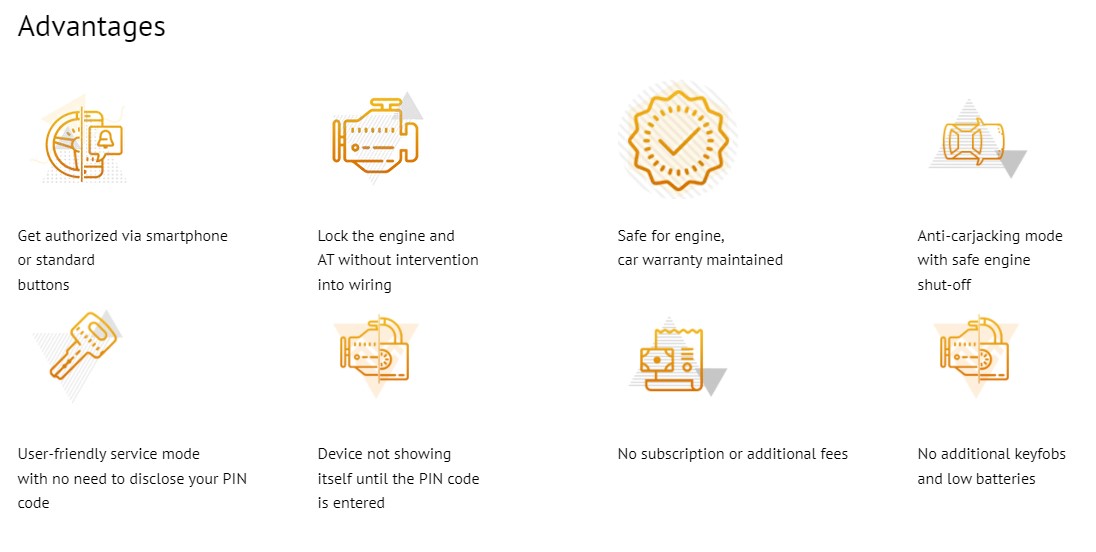 Throttle Response Control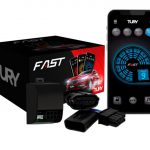 FAST is a high quality product that allow faster response in acceleration in your vehicle, without causing any malfunction, electronic or mechanical incompatibility with the vehicle, preserving all warranty and original functionality. FAST's main function is acceleration response gain, reducing the original delay by up to 80% and giving the driver much more control over their vehicle. 4 Acceleration Maps (City, Tour, Sport ​​and Fast) will be available to the driver, each map with 9 selection levels, operated by the FAST panel. In addition to acceleration maps, the FAST product features two safety functions: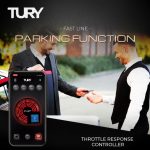 1) Parking Function: When activated by the user (by password) limits the acceleration of the vehicle. Indicated for parking and other situations.
2) Lock Function: When activated by the user (by password) inhibits the throttle operation, making theft of the vehicle impossible.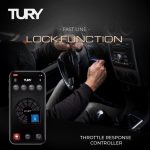 FAST can be easily deactivated via the control panel, ensuring the driver immediately returns to the original condition of the vehicle. Its installation is made through the original connector already existing in the vehicle, in a simple way, keeping all originality and vehicle warranty and the original hydraulic protection. When activated any acceleration in the vehicle, including reverse gear, will gain in response, according to the selected acceleration map level. It does not increase horsepower nor engine torque nor does it affect fuel consumption.

DODGE JEEP CHRYSLER HELLCAT CHALLENGER SRT8 CHARGER 300 DODGE CHARGER DODGE CHALLENGER DEMON STOP MY CAR FROM BEING STOLEN OBD BLOCKER PIN CODE SYSTEM KIA TELLURIDE SELTOS XCEED SOUL CARNIVAL SEDONA STINGER FORTE OPTIMA HYUANDA ACCENT PALISADE IONIQ NEXO SONATA SANTA FE SANTA CRUZ ELANTRA TUCSOB KONA HONDA HR-V CR-V PILOT PASSPORT CIVIC ACCORD RIDGELINE ODYSSEY TOYOTA CAMRY COROLLA HIGHLANDER TUNDRA TACOMA 4RUNNER BZ4X GR86 SUPRA MIRAI PRIUS RAV4 SIENNA CROWN VENZA FORD ECOSPORT ESCAPE BRONCO BRONCO SPORT EDGE MUSTANGE MACH E EXPEDITION MAVERICK RANGER F150 TRANSIT TRANSITCONNECT E TRANSIT F150 LIGHTNING RAPTOR FORD GT FORD GT MII F250 F350 F450 F550 CHEVY BOLT TRAX TRAILBLAZER EQUINOX BLAZER TRAVERSE TAHOE SUBURBAN SILVERADO GMC CANYON SIERRA TERRAIN ACADIA YUKON HUMMER SAVANA AT4 NISSAN KICKS ROGUE MURANO PATHFINDER ARIYA FRONTIER TITAN TITAN XD Z GTR LEAF MERCEDES GLA GLB GLC EQB A-CLASS C-CLASS E-CLASS EQE SEDAN S-CLASS MAYBACH SL BMW X1 X3 X4 X5 X6 X7 2 3 4 5 7 8 Z4 M MODEL IX I4 I7 XM PORSCHE 718 911 TAYCAN PANAMERA MACAN CAYENNE LEXUS UX NX RZ RX RX500H GX LX IS IS 500 ES LS LC INFINITY Q50 Q60 QX50 QX55 QX60 QX80 ALFA ROMEO STELVIO GIULIA TONALE QUADRIFOGLIO FIAT 500X POP TREKKING SPORT YACHT CLUB CHRYSLER PACIFICA 300 JEEP WAGONEER GRAND WAGONEER GRAND CHEROKEE COMPASS CHEROKEE RENEAGE WRANGLER GLADIATOR WRANGLER 4XE