AFTERMARKET WHEELS & TIRES
Why blend in with the crowd by having the same wheels as all the rest of the cars on the road? At Automotive Concepts Tires and Wheels, we stock a wide selection of sleek rims and tires available from some of the top brands that you can customize the look and performance of your vehicle so it perfectly reflects your unique personality. A new set of custom wheels or custom rims installed by our pros will turn heads as you're driving down the street, and they'll even enhance your vehicle's performance. No matter how you use your car or truck or what your style preferences are, you'll find exactly what you're looking for at our shop. Call or visit Automotive Concepts today to get started!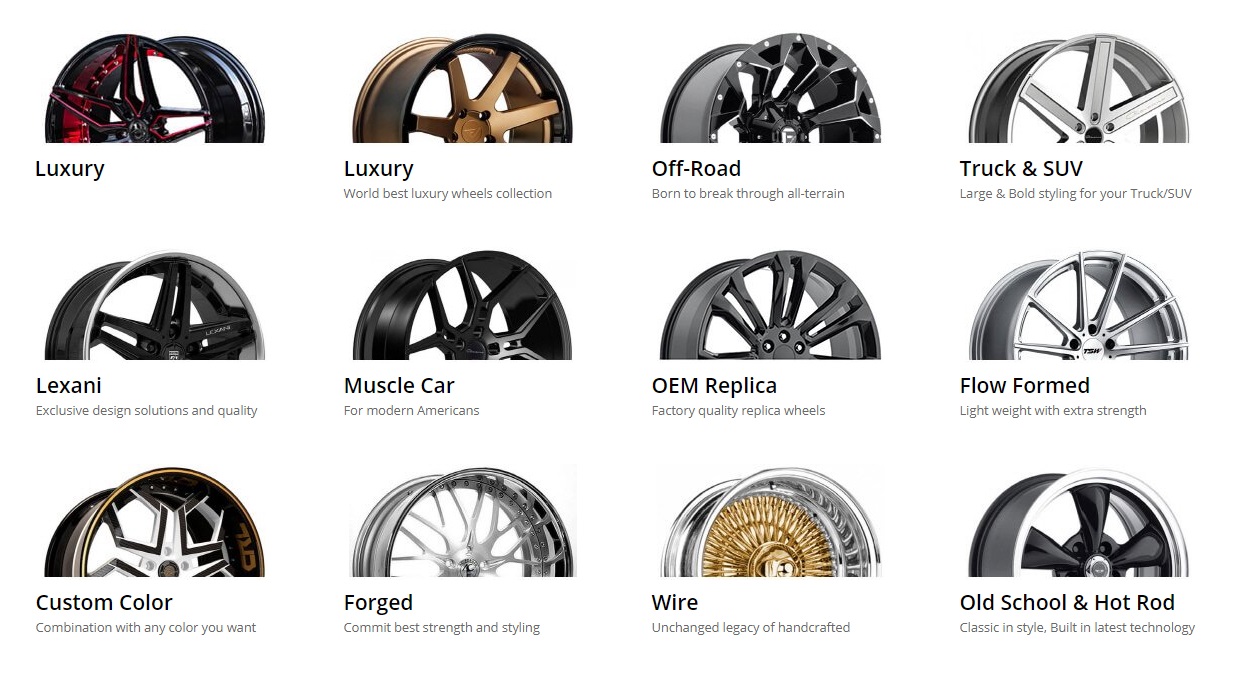 Experienced Tire and Wheel Shop
With over 40 years of experience as tire dealers, our team knows just what it takes to transform the look and feel of your vehicle. Our shelves are stocked with custom wheels for cars, trucks, motorcycles—you name it. Our selection of aftermarket wheels, rims, and tires includes showroom-quality models and custom, used factory replicas. Whether you want plain alloy wheels, shiny chrome wheels, or something in-between, our wheel shop has all the options you need.
Jeep Wheels & Tires
We carry every single Jeep Wheel ever built. We have warehouses all across the country that stock all the wheels. We can get wheels & tires delivered instantly.
Tesla Wheels
Have you been told you cant change your wheels on your Tesla? No worries WE CAN! Click Tesla below to see your Tesla with new wheels.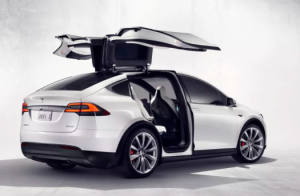 We offer full Window Treatment service for Tesla & Audio Integration too.
Outstanding Selection of Rims and Tires
From custom truck wheels to off-road Wheels & Tires, Automotive Concepts carries the highest quality products on the market. We offer a wide variety of rims and tire packages from some of the most trusted brands around, including:
American Racing Fuel Off-Road KMC Wheels Rotiform ATX Series DUB Fairway Alloy Foose Helo Motegi Racing Moto Metal MSA Off-Road Wheels Niche OE Creations OTR US Mag XD TSW Beyern Black Rhino Coventru Cray Genius Level 8 Ohm Petrol Redbourne Ruff Status XO Luxury Vision Wheel American Truxx Cali Dirty Life Mayham ION Ridler Mazzi Touren Avanti Garde AXE Ballistic Off-Road Center Dick Cepek DropStar Forgiato Gear Alloy Gianelle Giovanna Grid Off-Road Hostile HRE Impact Wheels Mickey Thompson RBP Wheels Strada Wheels Ultra Vossen Lexani Karma XF AmericanForce Asanti MSA OffRoad TSW
Whatever kind of style you're looking for, Automotive Concepts will make it happen. Urban, luxury, sporting, vintage, racing, off-road… the choices for custom wheels are endless! Our experienced tire dealers will work with you to understand your preferences, including how you plan on using your new car or truck wheels, in order to make sure you receive the most appropriate custom wheels possible. With rims and tire packages tailored to your needs, it's no wonder we're the premier tire dealers in Chicago!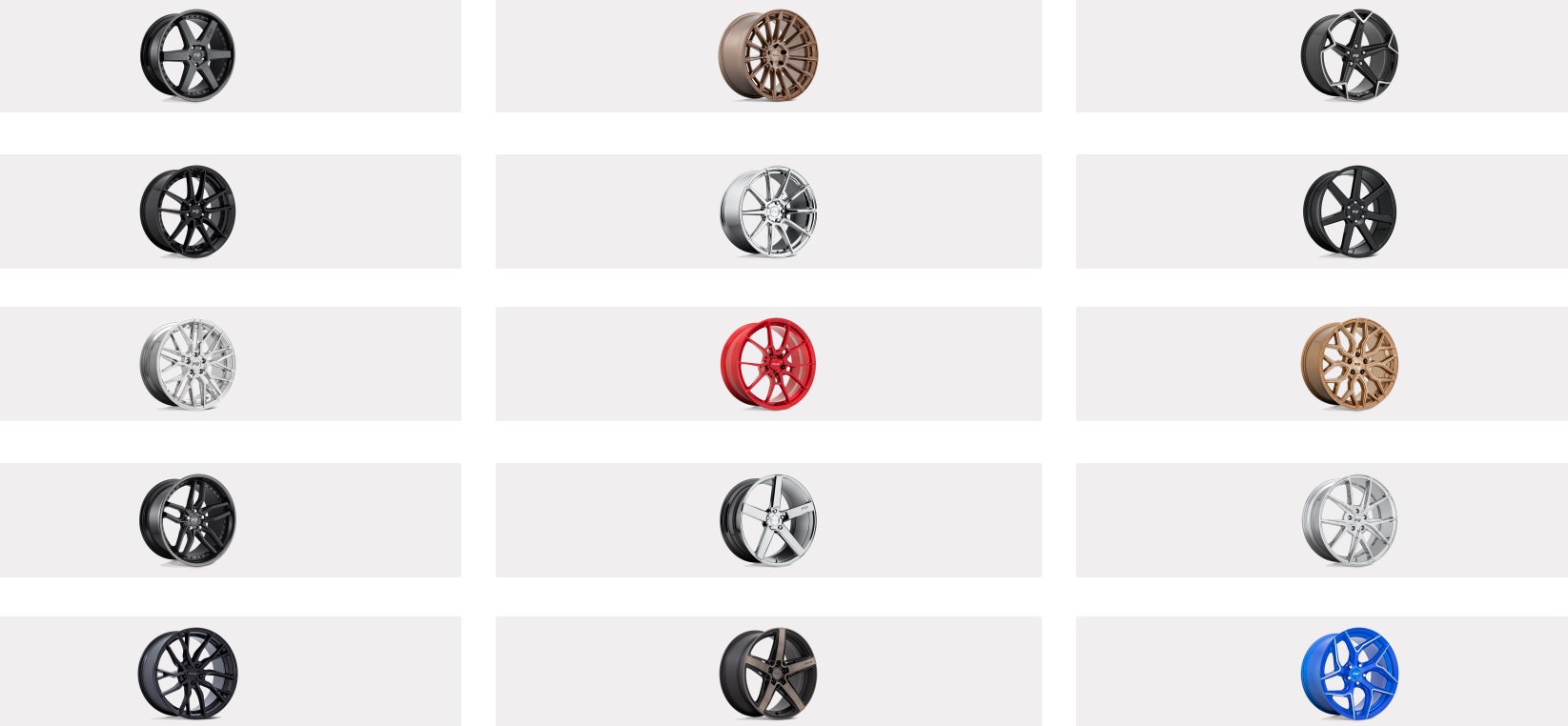 AUTOMOTIVE CONCEPTS WHEEL BUYING GUIDE
Alloy Wheels are light wheels with improved performance characteristics. These light wheels increase cornering and steering precision, and decrease road feedback for better braking response.
Forged Wheels: The forging process takes a solid piece of aluminum and molds the wheel through high heat and extreme pressure. The result is a light, dense, and strong wheel.
Machined Wheels: The machining process combines casting, heating, spinning, and precise pressurization to fill a mold with molten aluminum and shape the wheel.
Chrome is an aesthetically pleasing finish applied to both alloy and steel wheels. Chrome wheels are sought by drivers concerned with cosmetic appearance. While chrome wheels are known for their metallic mirrored shine, durability, and strength, they require regular attention and cleaning to maintain their visual appeal.
Steel Wheels are heavier wheels that provide vehicles with a lower center of gravity. Steel wheels are perfect for harsh road conditions in the snow or off-road over rugged terrain, but lack other performance capabilities because of the added weight.
Cast Wheels: Aluminum wheels are manufactured through a process of pouring molten aluminum into a mold. The shape of the wheel is formed through a process of gravity or pressure casting.
Custom Rims and Wheels That Won't Break the Bank
At Automotive Concepts, we aren't here to charge you an arm and a leg. We find a lot of joy in installing custom wheels for cars and trucks, and we want you to enjoy them as much as we do. That means minimizing your stress as much as we can. To that end, we offer free estimates, correct sized wheels and Worry Free Financing for all of our customers. Working with our team is totally hassle free & we make it easy for everyone.
Click on any link Apply and get approved instantly



If you're ready to learn more about our fully licensed and insured wheel shop, don't hesitate to give us a call today!