It can be hard to focus on the road if you are constantly looking at your phone or fumbling with a child in the rear seat. Fortunately, advances in mobile electronics have made it possible for drivers to have all of the technology they need in their vehicles without having to face constant distractions. With device integration services from Automotive Concepts, you'll be able to manage all of car's technology with ease. From Crash Avoidance, Bluetooth, Satellite Radio, Lane Assistance & Dash Cameras.

Incident Detection
Drowsy Alerts
AI Eye Alerts
Built-In Microphone
Parking Mode
Multiple Camera Options
Real-Time Alerts
We can provide you with all of the tools you need to make your ride safe and comfortable right from the drivers seat!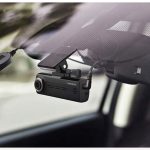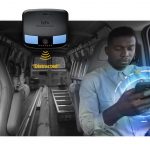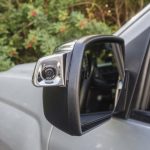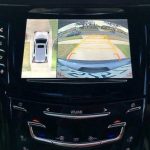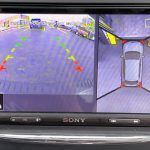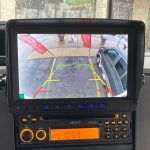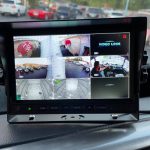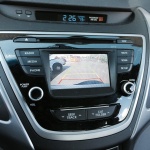 If you live in the Chicago area and have a need for device integration, call to setup an appointment today. Stop in today to get a free estimate for car Bluetooth System Integration, Apple CarPlay, Android Auto, and Blind Spot Radar integration, and more!

The Blind Spot Detection System (BSD) is designed to aid in detecting vehicles that may have entered the blind spot area, which is represented by the vehicles in positions 1 and 2 of the diagram below. The detection area is on both sides of your vehicle, extending rearward from the exterior mirrors to approximately 15-30 feet beyond the bumper. The system is designed to alert the driver if a vehicle has entered or is present in the blind spot area.

Rear Cross Traffic Alert
This type of detection is helpful while backing out of a parking space or drive way. The detection area extends approximately 25ft to each side of the vehicle. Anytime the vehicle is in Reverse Gear, the system while notify the driver when a target vehicle has entered the detection area. If a vehicle is in the detection area the LED indicators will flash and the buzzer will sound to alert the driver.

Overtaking
This type of detection will notify the driver if a vehicle is in the BSD detection area while passing another vehicle. When the target vehicle enters the BSD detection area, the LED indicator will illuminate solid to notify the driver that a vehicle is present. If the vehicle's corresponding turn signal is activated the LED indicator will begin to flash and the buzzer will sound to warn the driver that a vehicle is present in the BSD detection area.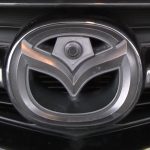 Front Facing Cameras
We can install up to high-quality front facing cameras on your vehicle with 4K quality providing an added feature that will keep you and your passengers safe on the Chicagoland roads. Our team can integrate the camera video into the factory LCD screen for a seamless integration. When your vehicle does not an LCD Screen we can provide several options. We can replace the factory radio, add an additional monitor and/or a full rearview mirror replacement with a built-in LCD monitor right into the mirror.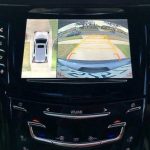 Rear View Cameras
We can install rear view cameras to assist in reversing and help prevent the driver from many common vehicle accidents. Rearview cameras enable the driver to see a field of vision that would not be possible using only conventional rear view mirrors. This is particularly important for anyone who regularly drives with young children in their vehicle, new drivers, and for older cliental who have difficulty making sudden moves. We can replace the factory radio, add an additional monitor and/or a full rearview mirror replacement with a built-in LCD monitor right into the mirror.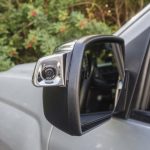 Side View Blind Spot Cameras
Whether reversing, driving or parking, this fully integrated, multi-camera solution gives visibility into common vehicle blind spot areas. Built with larger vehicles in mind, the two camera system, with optional cameras to personalize the experience, and customized user interface, integrates seamlessly into the vehicle's factory infotainment screen. We can replace the factory radio, add an additional monitor and/or a full rearview mirror replacement with a built-in LCD monitor right into the mirror.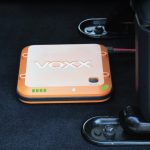 Battery Backup System
This unit Provides an emergency jump-start when your vehicle's battery is dead, No need to rely on expensive Roadside Assistance, jumper cables, or portable jump packs that lose their charge. Our installed battery-backup system for piece of mind, every time. This provides comfort & convenience – Start your vehicle from the driver's seat with your Smartphone (iOS and Android). Our system is worry-free & hassle-free operation, it works with all gas light diesel vehicles. This works for new drivers, elderly parents, teen drivers, emergency response vehicles, commercial fleets, and much more.
WE DO MORE THEN YOU THINK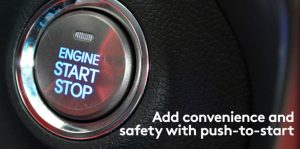 Add Push to Start Button
Let's face it. Starting your car with a push of a button is a bit of a power trip. But there's also a safety component to adding a Push to Start button. Your car will only start if there's a KEYTAG nearby. This makes your car a lot harder to steal than one with an old-fashioned key-based ignition. Our Push to Start comes with Smart Access based on proximity. When you walk toward your vehicle with your KEYTAG, Smart Access automatically unlocks it, turns on your lights and (if you like) signals with a beep. Once inside, you put your foot on the brake and push the ignition button to start the engine.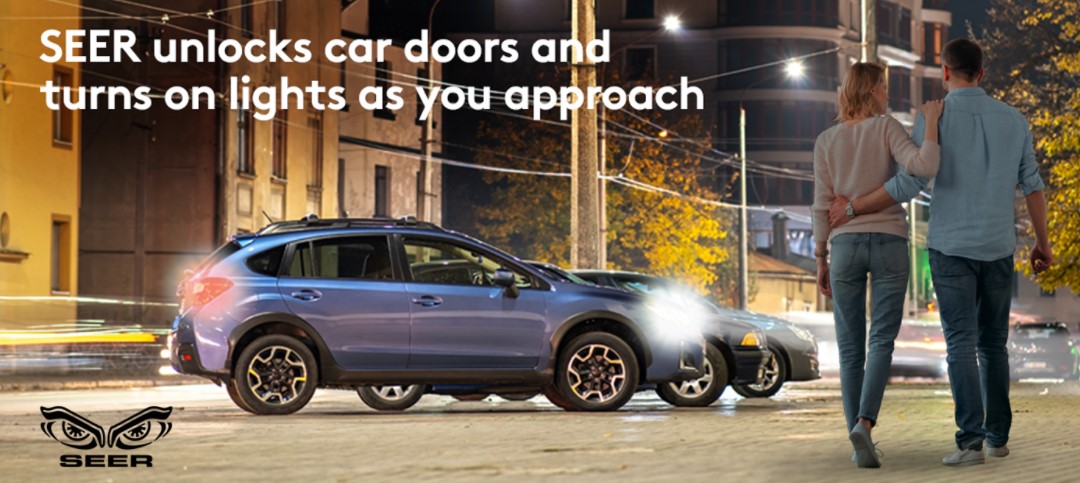 SEER TURNS YOUR RIDE INTO A SMART CAR
The built-in proximity function in SEER magically welcomes you back to your car each time by unlocking your doors and flipping on your lights. When you walk away, it beeps to signal doors are locked and lights are out. Once you try keyless car access, you can't live without it! SEER uses Low Frequency (LF) technology to track your position. As you approach 'the zone' it switches to high-speed Radio Frequency (RF) to measure each step with amazing accuracy. You can customize your system to trigger your lights and locks at different distances.
Here are the amazing features you get with SEER:
Passive Keyless Entry will unlock your doors before you touch the handle
Starter Interrupt deactivates engine start when you walk away and won't reactivate until you come back
Walk-Away Lock secures your vehicle when you leave
Illuminated Entry and Exit activates lighting inside and around your vehicle for added safety and security
Up to 15 foot recognition and customize your approach to activate up to 10 electronic accessories
Secure and reliable LF + RF communications
Proven technology used by major car manufacturers
Carry a small keytag to activate
Personalize as you like or use as is
Bluetooth Integration
Talking on a cell phone while driving can be dangerous, but Bluetooth for car stereos is a great way to limit these risks. With a car Bluetooth system from Automotive Concepts, you'll be able to better ensure your safety on the road. You can keep both hands on the wheel and chat on the phone all you like when you have a Bluetooth device installed. Without the distraction of holding a phone in your hands, you'll be much better able to keep your focus on the road where it belongs.
Add Bluetooth for car stereos today by calling our team of licensed and insured technicians, and you can keep driving distractions at bay.
Satellite Radio
SiriusXM® is a premier satellite radio provider that puts commercial-free stations, A-list personalities, podcasts and custom playlists at your fingertips. In the past, you needed a high-end, newer model car to get Sirius. Now, thanks to Automotive Concepts, there's an easy way to integrate satellite radio seamlessly into your car's factory radio. With the Satellite Radio Adapter Kit, there's no need to swap out OEM parts or change the look of your dash. Our system even integrates with your steering wheel controls! So you can enjoy commercial-free music and amazing entertainment without messy add-ons or having to buy a new car. Make your car feel brand new and exciting! If you want to enhance your options for music selection and improve the quality of sound in your vehicle, installing Sirius satellite radio is a great idea. A satellite car radio will give you the freedom to listen to a wide range of different stations and provide you with hours of entertainment when you're on the road. Automotive Concepts can provide you with a top-of-the-line Sirius satellite radio or install a wide variety of other accessories and systems. Our satellite radio installation professionals will make sure that you get seamless installation that will offer you static-free audio and a practically unlimited range to listen to your favorite stations.
When you want fast service and low prices for satellite car radio installation, we're the team that you can trust!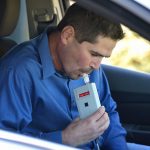 Ignition Interlock
An ignition interlock system is designed to ensure that drivers don't get behind the wheel when they've had too much to drink. Having one of these devices in your vehicle can help you to keep your driver's license. If you are required to install an interlock device, we can help you. As an authorized BAID system installer, Automotive Concepts will ensure that your interlock device is installed accurately. For precise results on your ignition interlock installation, you can count on our team of experienced professionals.
Call us today to find out more about your options for installing an ignition interlock device and getting back on the road.