Marine Audio Experts
CHICAGO HARBOR AUDIO
Our marine audio division provides a whole line of marine electronics so you can outfit your prized boat, pontoon, jetboat or yacht with premium sound quality. If you are looking to Make your yacht rock, then have us get you into a True Marine Grade Stereo that are controlled by your smartphone. Fusion Marine Audio by Garmin has several type of amplifiers that can withstand the test of Lake Michigan or need us to replace those cracked weather beat speakers CALL US TODAY 708-396-8700. Our marine audio systems are completely state of the art and as streamlined as any home audio system. All our product is weather treated. Even if your boat or yacht never leaves the dock, the crisp audio and spectacular sound quality of your new marine stereo speakers will be the envy of everyone in the marina, they even might have the Harbor Master ask you to turn it down. Magnificent music anywhere on the boat! We have the best brands that can be true show stoppers. We offer Marine Grade Audio Equipment, Marine Grade LED Lighting & TRU-Marine Video Equipment. Element Ready Wiring & Connections that will never fail. All our product is wired with NO WIRES SHOWING!
We Will Come Right to The Marina!
With an assortment of quality electric marine products to outfit your marine vehicle, we are able to install premium products to make the sound as crisp and clear. Specially built to overcome the outdoor elements and to never lose its quality. To the idea, you have maximum reliability and performance out there in the water.
Our innovative marine audio technologies can transform your boat's entire sound system. Our options are ideal for all varieties of watercraft from ski boats, yachts and pleasure cruisers to fishing or house boats. We offer EXPERT INSTALLATION of marine audio electronics. Enjoy all the qualities of a leading-edge audio system that performs flawlessly all day long. Our premium sound marine speakers and components can turn your time on the water into an even more enjoyable, with rewarding experience & long term use.

Let us come to you to demonstrate our selection of marine stereos, and prepare to be blown away by the number of marine-grade options we have available for you. Marine Concepts is one of the ONLY installers in the Chicago area that will actually perform installations right on the water or in the marina! We work with all the Marinas located around Lake Michigan.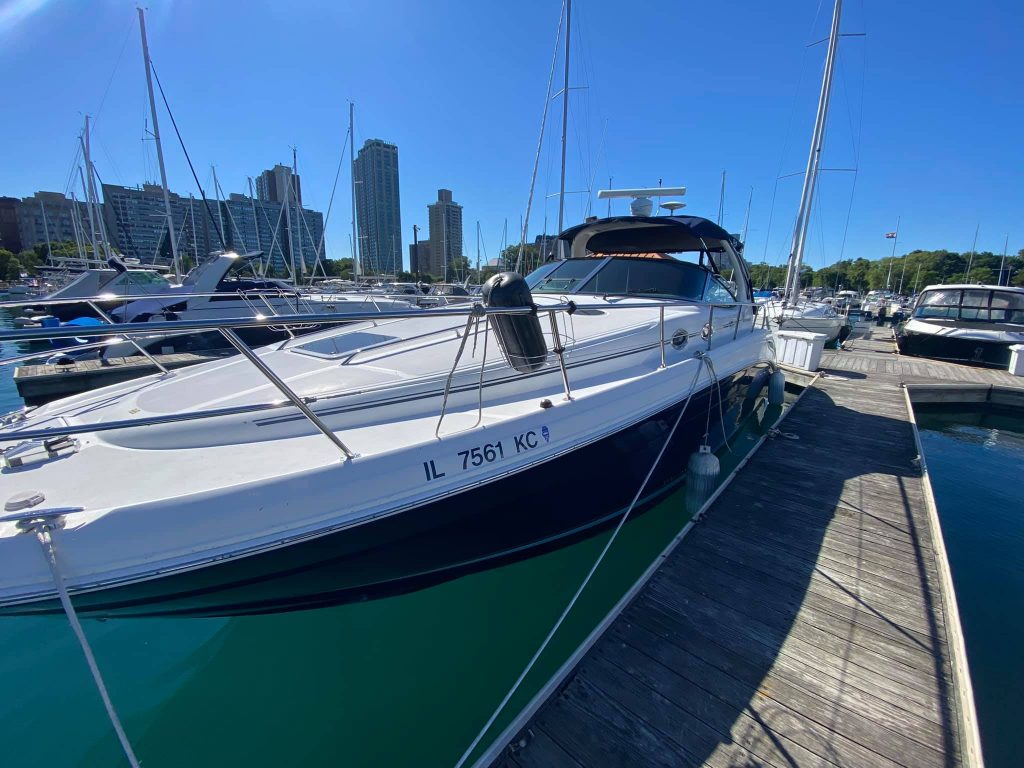 Top-Quality Products
While the sound of waves lapping against the side of your boat is certainly relaxing, sometimes quality time on the water requires livening things up a bit. What better way to do that than by cranking up your favorite tunes? At Automotive Concepts, our marine audio electronics allow you to listen to your favorite music even in the harsh environment of wind and water. Our products are designed to withstand even the toughest gusts of wind or splashes of water, ensuring you never miss a beat.

Waterproof and splash-resistant, our marine electronics are ideal for any type of boat. Whether your rig is a big fishing boat, a party pontoon or yacht, or a more aggressive sports boat, marine audio installation from our team of licensed, insured professionals ensures durable, long-lasting performance. And even better, the protective qualities of our marine stereos do not at all deplete the sound quality. Even while the water splashes across your face, you'll still hear perfectly crisp marine audio to enhance your boating experience. We only use brands like Fusion, Garmin, RayMarine, Axiom, Kicker, Wet Sounds, Kenwood, Alpine, & JL Audio.
WE CAN DISINFECT YOUR ENTIRE CRAFT
WE FINANCE ALL MARINE AUDIO UPGRADES


Convenient Marine Stereo Installation Right on the Water
Again, we set ourselves apart from other marine audio installers in the Chicagoland area by coming directly to our clients marina, harbor and/or storage facility. We strive to be able to work right at the harbor. We will happily come to your marina and perform the installation while its right on the water! We call it ON THE WATER INSTALLATION. We do this because its the most convenient option for our cliental. So, if you cant easily transport your yacht from the dock or marina, don't stress our marine audio experts have the tools and experience to handle the whole process. ON-THE-WATER INSTALLATION That means you get the great selection and expertise of our marine mobile professionals, without having to figure out a way to haul your craft to a shop.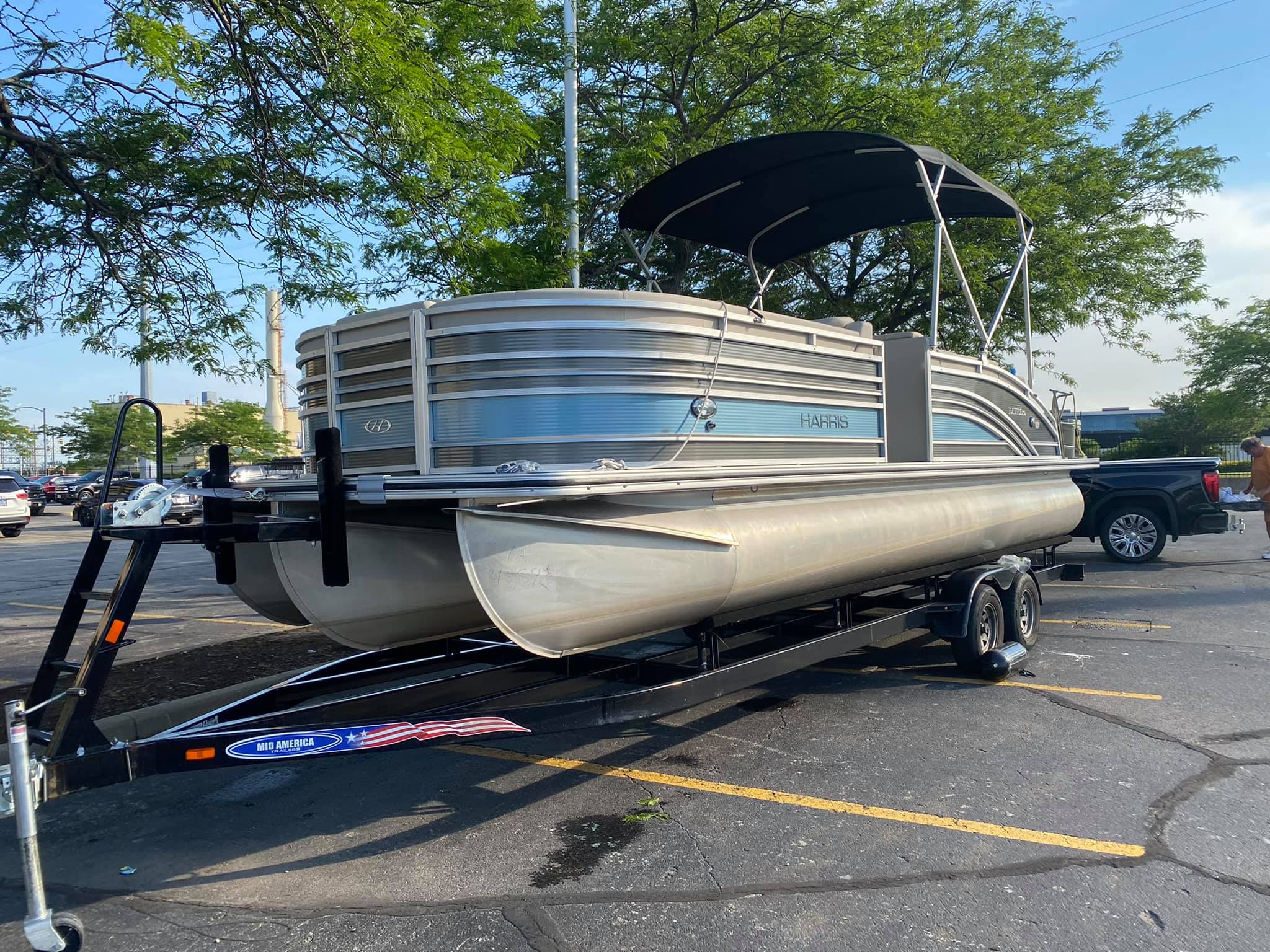 Marine Audio Experts and Handcrafted Craftsmanship
When it comes to a marine stereo system, one of the most crucial points to consider is expert installation. Keeping in mind that water exposure is a serious risk, it's important to make sure your marine stereo speakers and sound system are installed carefully and correctly. If marine audio electronics are installed by an amateur, you run the serious risks of electrocution and irreparable damage to your equipment—and your boat. So why would you settle for anyone less than the best? At Automotive Concepts, we have 20 years of experience. Our know-how and skills make certain you get clean, precise installation of any and all marine electronics. Are installation process separates us from others. We solder and always insulate all of our connections for all marine electronic. Our installations are designed to withstand the built-in corrosion of the marine environment. We route all wiring along within hidden channels and pathways to create a clean and accessible installation. Our experienced technicians are very knowledgeable and have the know-how of marine audio upgrades.
Lighting Installation
Subwoofer Installation
Custom fabrication
TV/Video Installation
Tower Speaker Installation
Full Audio Upgrade
Amplifier Installation
LED/RGB Installation
DSP Installation
Zone Controlling
Insulated Connections
Real Marine Grade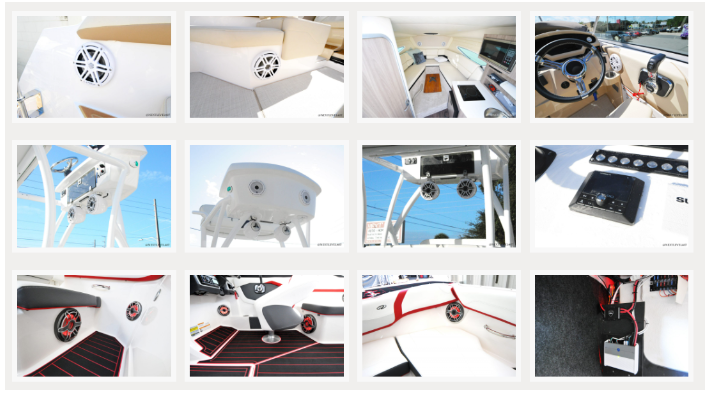 So what are you waiting for? Call us & Let us come to you to upgrade your yachts marine stereo and sound system today!
Jackson Park 59th Street 31st Street Burnham Monroe Dusable Diversey Belmont Montrose Chicago Harbors Sunset Bay Marina Marine Services Pier II Crowleys Chicago yachtworks Chicago river Marine Marina SeaRay Lakeshor Waukegan Zodiac Bombardier Maxium MasterCraft Sunseeker Princess Benetti Horizon Royal Yachts Malibu Boats Gulf Craft Glastron Cruiser Yachts Chaparral Carver Yachts Boston Bayliner Cobalts American Skier Chris Craft Lowe Boats