WE ARE A PREMIER DEALER FOR K40 RADAR AND LASER PROTECTION
You own an exotic. Want to avoid traffic tickets, fines, and points on your license? We get it, you want to be able to drive fast! With our radar protection system you don't have to worry about anyone telling you how fast you can really go. We offer cutting-edge laser and radar detectors to everyone around the Chicagoland area. From portable units to custom stealth installed solutions, we have it available for any make!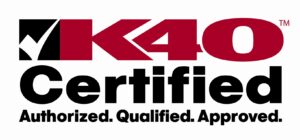 Come to Automotive Concepts for radar detector installation in Chicago. With more than 40 years of experience under our belts, our professionals can help you get the aftermarket equipment you need to avoid speed traps and tickets. Get your free estimate on the industry's top radar detectors: Call us today 708-396-8700 to setup a FREE CONSULTATION!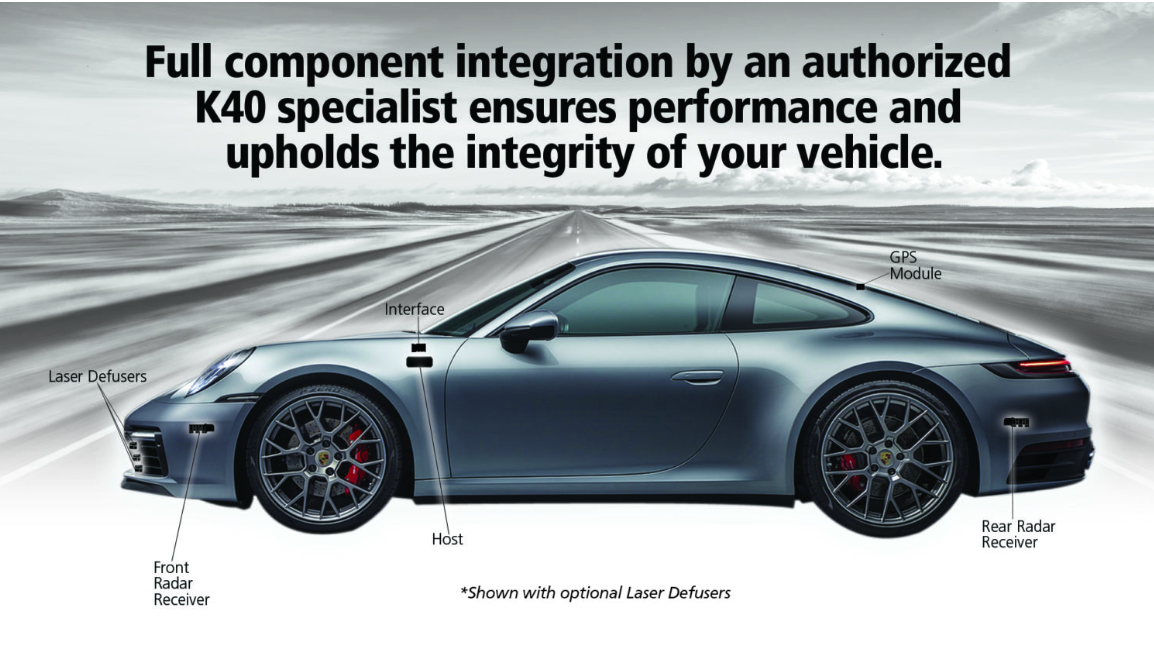 Radar detectors can help you avoid police radar, but they also offer other advantages. For example, they can give you a heads-up about potential traffic and slowdowns caused by accidents or law enforcement checkpoints. By being aware of police officers' presence, you can better adapt to changing road conditions and increase your awareness of the situation. Ready to take advantage of these benefits? Stop by our showroom or contact us for more information.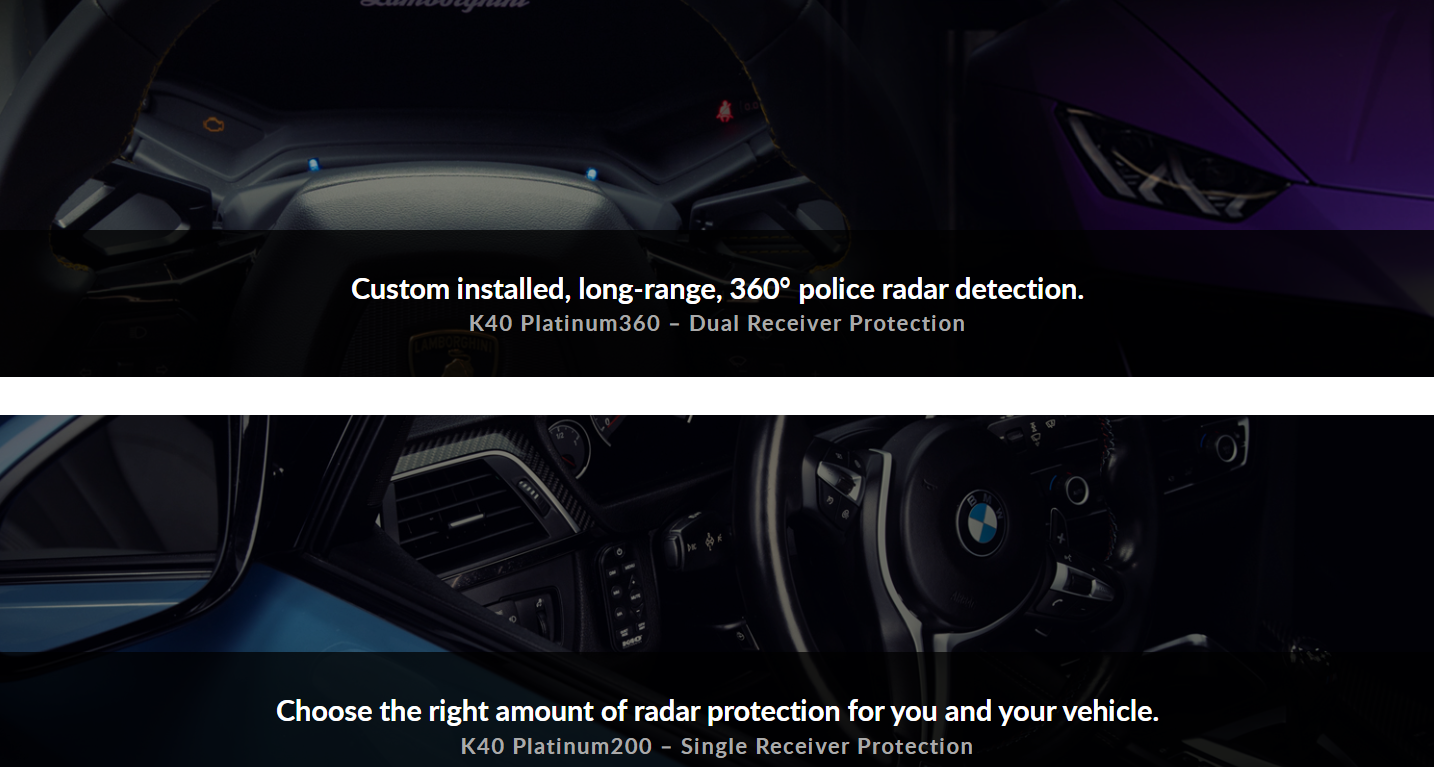 Automotive Concepts offers integrated radar systems. That means no plugs, no wires, and no unsightly boxes. You get the radar detector performance you want without the ugly installation that compromises your vehicle interior's design and draws unwanted attention from police and/or vandals. Our goal is to set you up with the radar detectors you want and the superior installation you deserve.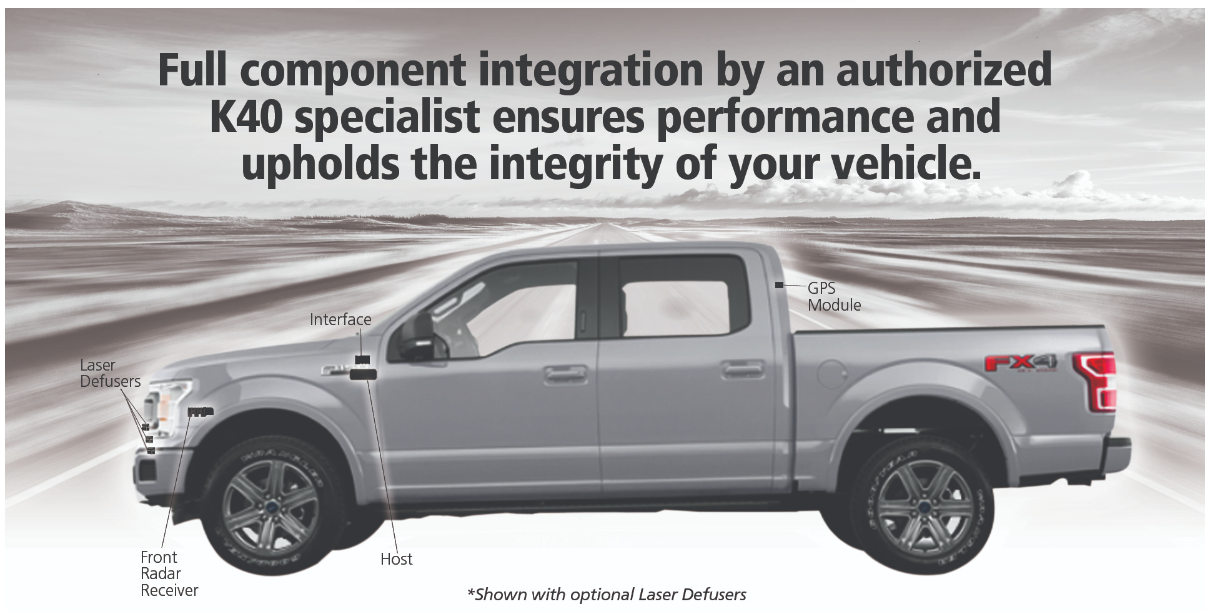 Our team can help you select the best radar detector for your specific needs. We offer factory integration as well as stealth mounting, and we can help you determine which approach is better suited to your driving patterns, vehicle, and preferences. Our goal is always to match you with the top radar detectors that are right for your needs and to provide the careful installation to ensure your system can work effectively well into the future. Ideal for cars, trucks, SUVs, and more, our installed radar detectors offer you the performance you need!

Features designed with you and your vehicle in mind. Giving you the ultimate in custom installed speeding ticket protection and putting you in control of where and when you hear police radar and laser alerts. With K40, you're ready to drive without limits as soon as the products are installed. All of our products are pre-programmed for optimal protection for most drivers, with the ability to customize to your exact driving preferences. Give us a call at 708-396-8700 and we would be happy to explain all your options!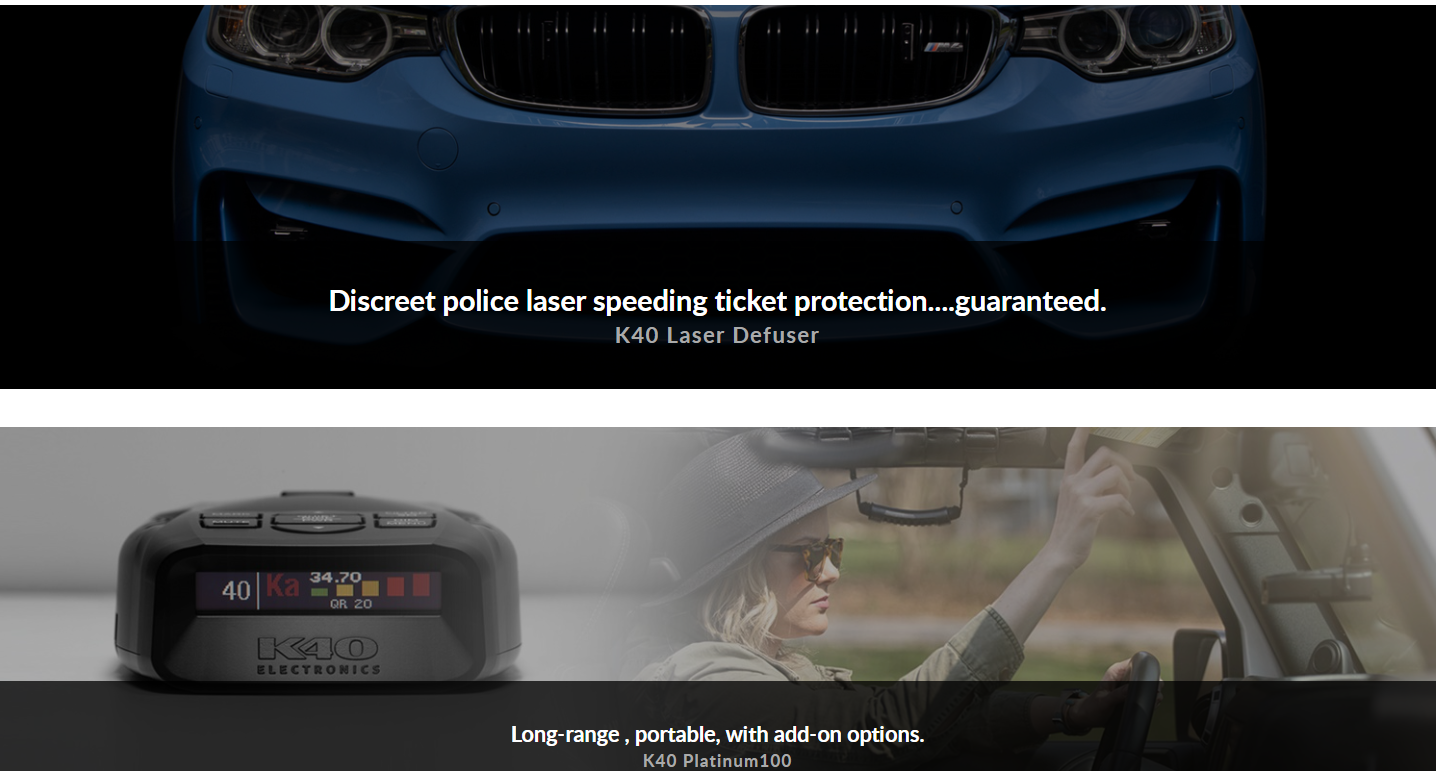 Professional Radar Detector Installation
We proudly offer a lifetime labor warranty. At Automotive Concepts, we are committed to getting every installation done right the first time, and installing your radar detector in your car or truck is no different. We'll take the time to carefully ensure you get the precision installation workmanship you deserve, and we stand behind that labor long term.
It's time to expect more from your radar detector and the company behind it. Your safety is the first thing we engineer into our products: No screen to distract you, no fumbling for controls. K40 puts control right at your fingertips, right where you want it.
In addition to utilizing K40's new LNA (Low Noise Amplifier) radar receiver technology for greater range and sensitivity, this redesigned system gives you more customizable options than ever for your vehicle, your unique driving style, and your environment. The future is now, and K40's newest technology makes this radar system the most reliable system you can buy, backed by a company that genuinely cares about your satisfaction.

Why settle for anything less? When you want the best radar detectors in Chicago, you want our team on the job.

Call now to get started 708-396-8700!